We're looking for motivated & proactive individuals are good in communications and build lasting relationships with clients. If you have a naturally curious mind and want to learn and master everything there is about Marketing and entrepreneurship, then Lorven Org is the place for you!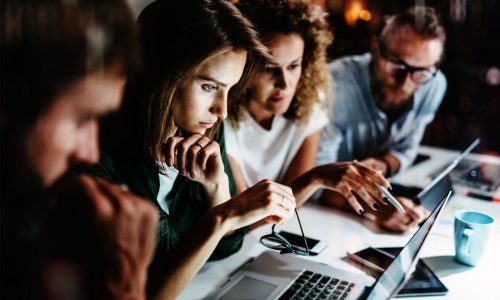 We're a young agency working on amazing projects with big-name clients, and we have high hopes for the future. But we need great teammates to help us get there. We're looking for smart people who love working hard, but, more importantly, love to learn. We'll help you get better every day — and along the way, you'll find amazing growth opportunities, and help lead us into the future.
Collaboration is a big-time buzzword — but at Lorven Org, it's real. As a small but growing team, we're committed to fostering an inclusive, open environment where everyone plays an important role, has the opportunity to contribute, and feels heard. We know we'd be nowhere without great collaboration — that's why, from teaming up on projects to speaking up in meetings, teamwork isn't just encouraged, it's celebrated.